Every organization should have a secure document destruction program. In fact, some rules and regulations require it. For example, the Fair and Accurate Credit Transactions Act 2003 (FACTA) describes how businesses must have information in consumer reports and records, but only provides guidance on proper secure document destruction.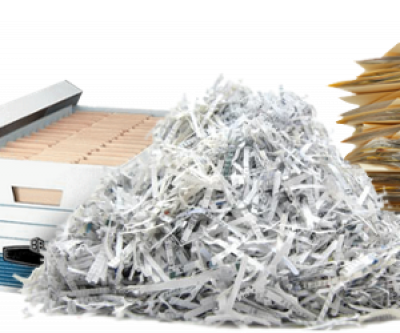 One of the decisions that companies have to make is whether the destruction of documents needs to be done on-site or off-site. Many believe that on-site destruction is a safer solution, but this may not always be the case. In an on-site decision, secure and locked bins will be placed throughout the office and documents will be placed in them for destruction. The on-site crusher will then appear at the scheduled time to remove the sacks from these bins. The sacks are exported by moving trucks to be crushed and broken into pieces. It has several vulnerabilities:
– Documents do not reach the truck protected as they are usually transported in tow bags. Documents can be removed from the bag unnoticed.
– Documents may fall out when unloaded onto the truck.
– There is no tracking mechanism to indicate exactly when the bag is shredded. Most companies do not have employees to supervise and review the document destruction process.
Garbage rotation program
These security vulnerabilities and costs have led some companies to look at bin rotation. The trash can rotation program places locked bins throughout the office. During the set hours, the shredder removes the bin and replaces it with a new, sealed bin. The trash can does not carry a lock and is only opened after being emptied in a landfill.